Tuesday 30 January 2018 13:22
Mouz in talks to replace STYKO with dennis
Here we are ! The transfer period is in full swing with announcements and rumors coming from all sides. After North and EnVyUs yesterday, Virtus Pro last week, it's now mousesports' turn to be at the heart of change. After a rather good major, the European team is preparing to make a change to move up a level.
According to our information, mouz is currently in advanced talks with GODSENT for the purchase of Swedish pistol master Dennis "dennis" Edman. The latter has been benched for a few weeks now after the failure of the project GODSENT created around him. He has been looking for a new challenge ever since and now it seems that the former fnatic player is ready to get back to the international stage, as he had already been in a team with multiple nationalities with Kinguin & G2 Esports.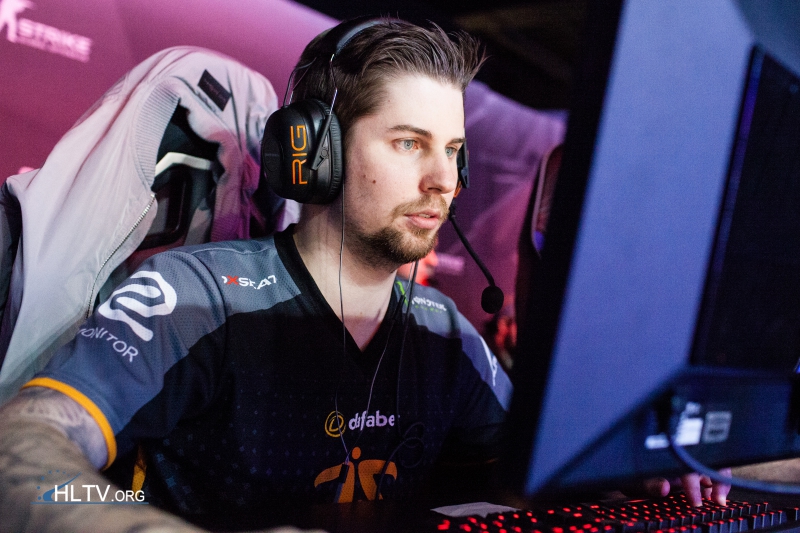 His arrival would mean sidelining a player and it is the last arrived that would be removed from the formation, Martin "STYKO" Styk. The 21-year-old Slovakian showed some great things with HellRaisers before arriving at mousesports last August and even if the results were sufficient with this all-new top-8 major team, it seems that the possibility to add a player with dennis' talent and experience is fatal to him. It would not be a first for dennis, the Swede having already played with mousesports instead of oskar last December during a LOOT Bet qualifier.
Flickshot reached out to RFRSH for a comment and they confirmed that there "are in ongoing discussions with multiple parties".
If the negotiations go well, mousesports should look like:
⁠ Chris "chrisJ" de Jong

⁠ ⁠Tomáš "oskar" Šťastný

⁠ Robin "ropz" Kool

⁠ Miikka "suNny" Kemppi

⁠ Dennis "dennis" Edman
⁠ Sergey "lmbt" Bezhanov (coach)

⁠ Martin "STYKO" Styk (benched)
Picture copyright HLTV.org