Thursday 12 April 2018 18:22
fox, IoWel, HS and innocent will form a new squad
Kinguin started the trend with with ScreaM, Maikelele, rain and co., and nowadays international teams are a commong sight, with more and more players from different backgrounds coming together to create new competitive teams. FaZe and mousesports are the proof that this kind of mix is very credible at a high level even if some past teams have not had as much success, such as OpTic or Dignitas, which both have had mixed results.
Today, we announce, in collaboration with HLTV, and according to our information, the formation of a new international team with players who have participated in the recent majors. First, we find the AWPer Ricardo "fox" Pacheco, who recently played on Kinguin, and his former Spanish teammate in Dignitas, Christian "loWel" Garcia Antoran.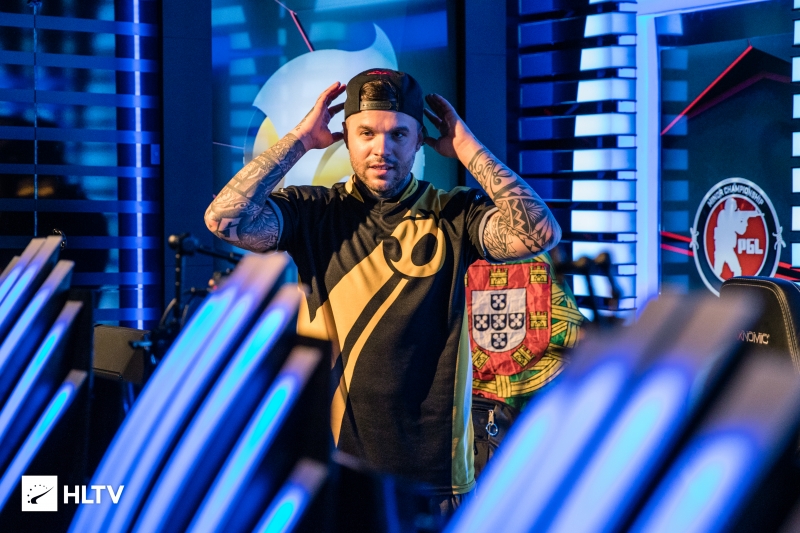 Then we find the former PENTA and OpTic player, the Estonian Kevin "HS" Tarn as well as a player currently under contract with Sprout, the Polish Paweł "innocent" Mocek. The latter will therefore have to be bought out by their future organization. These players are currently in talks with several organizations like Tempo Storm, Sprout or even Preparation as temporary solution. It seems, however, that they all are still open to other opportunities.
As you may have noticed, this team has not found a 5th player yet and is currently testing different candidates to complete the squad, but on paper these 4 names associated together already look like a promising roster. fox, loWel and HS have all been part of European teams before and therefore know the mistakes not to repeat in this kind of project.

This new team is currently composed of :
⁠ Ricardo "fox" Pacheco

⁠ Christian "loWel" Garcia Antoran

⁠ Kevin "HS" Tarn

⁠ Paweł "innocent" Mocek
Picture by HLTV.org