Monday 08 October 2018 18:37
Vitality recrute NBK, apEX and co.
L'annonce que tout le monde attendait est enfin arrivée et comme annoncé par Flickshot il y a quelques semaines, Vitality se lance enfin sur CS:GO avec une belle formation française. C'est la première fois que Vitality est officiellement lié avec le roi du FPS.
Emmenée par Nathan "NBK" Schmitt, nous retrouvons comme prévu Dan "apEX" Madesclaire, Vincent "Happy" Cervoni, Cédric "RpK" Guipouy et le facteur X, le grand espoir de la scène Mathieu "ZywOo" Herbaut. Philippe "faculty" Rodier est aussi le coach de la formation, une première pour lui qui a eu une certaine importance dans la création de ce projet.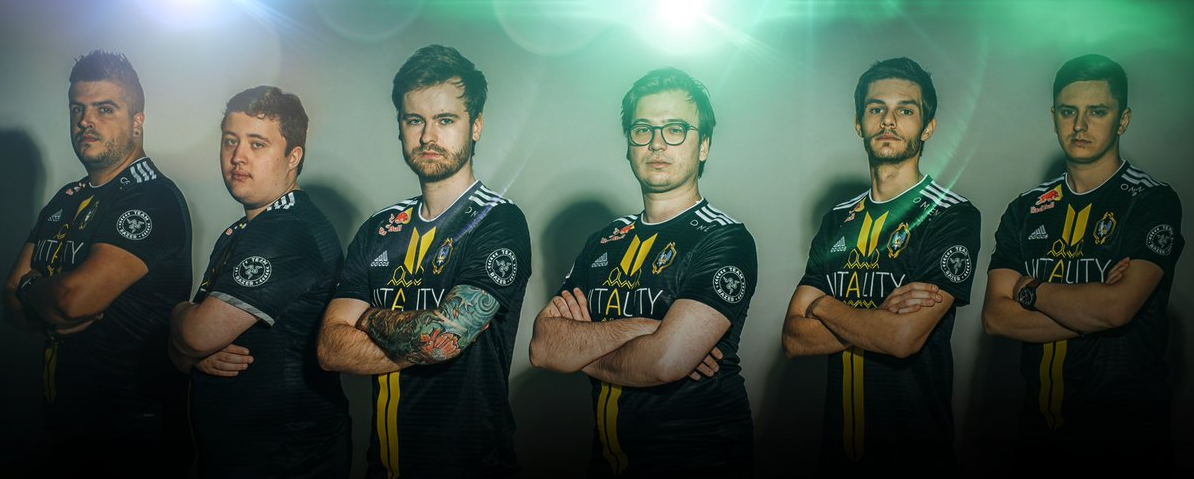 Team Vitality est une organisation esportive française qui regroupe des tops joueurs et équipes sur League of Legends, Call of Duty, FIFA, Rainbow Six, H1Z1, PUBG, Hearthstone, Clash Royale, Fortnite et Rocket League.
Une annonce qui est une très bonne nouvelle pour Counter-Strike en France, Vitality étant sans aucun doute l'organisation numéro une du pays. La scène CS hexagonale pourrait donc bénéficier d'un petit boost en attirant de nouveaux fans.
Vitality, c'est :
⁠ Nathan "NBK" Schmitt

⁠ Dan "apEX" Madesclaire

⁠ Vincent "Happy" Cervoni

⁠ Cédric "RpK" Guipouy

⁠ Mathieu"ZywOo" Herbaut
⁠ Philippe "faculty" Rodier (coach)
We are not perfect, not everything will be perfect. But we won't give up, we won't doubt, we are ready to handle our responsibilities. Together, everything is possible #VforVictory

Welcome Counter-Strike: Global Offensive 🐝 pic.twitter.com/UMKxvITB6J

— Team Vitality (@Team_Vitality) 8 octobre 2018